Social Content - Vodafone Yu
El 25 de Mayo es el día internacional del Orgullo Friki.
Vodafone Yu
quería integrar su comunicación en redes sociales con su programa de radio
Yu No te Pierdas Nada
y hacer algo especial con sus presentadores. Por eso aprovechamos el tirón de estos personajes y creamos una app en Facebook donde los propios fans podían decidir los disfraces con los que los presentadores aparecerían en el programa haciendo el friki.
May 25th is the International Geek Pride Day.

Vodafone Yu

wanted to integrate it's communication in social media with their radio program

Yu No te Pierdas Nada

and make something special with it's hosts. So we create a Facebook app where fans could decide for  themselves how the hosts would be dressed up for the program and show off their geeky side.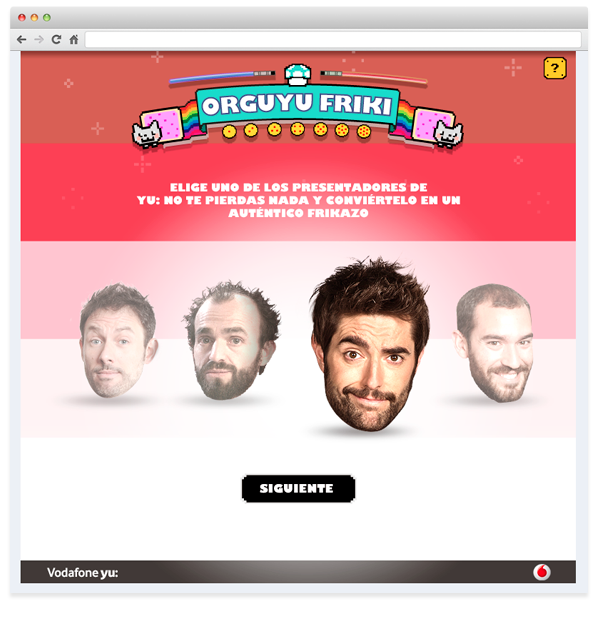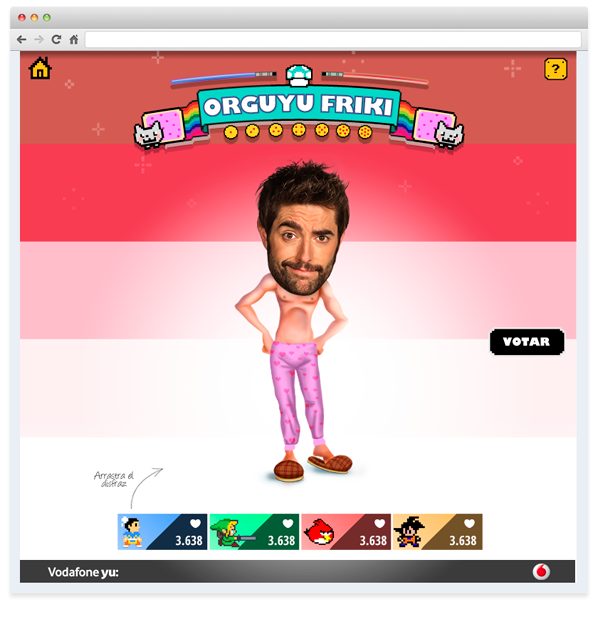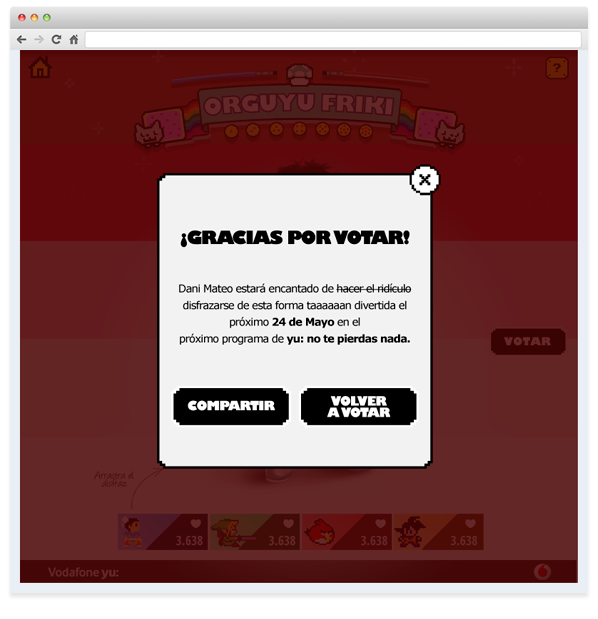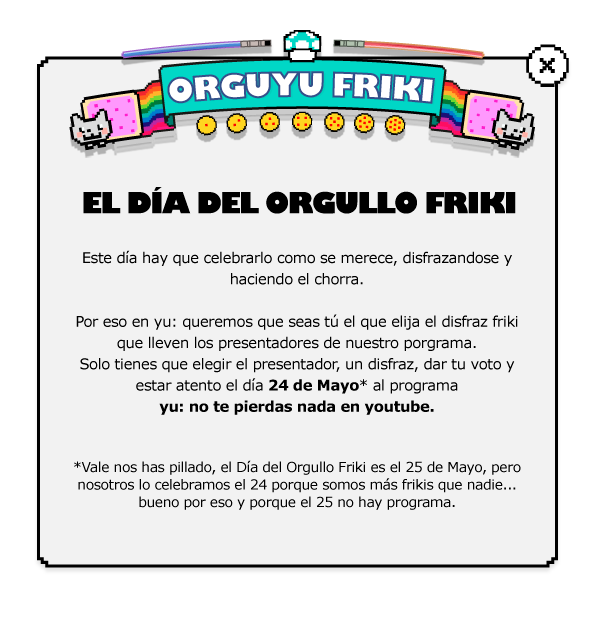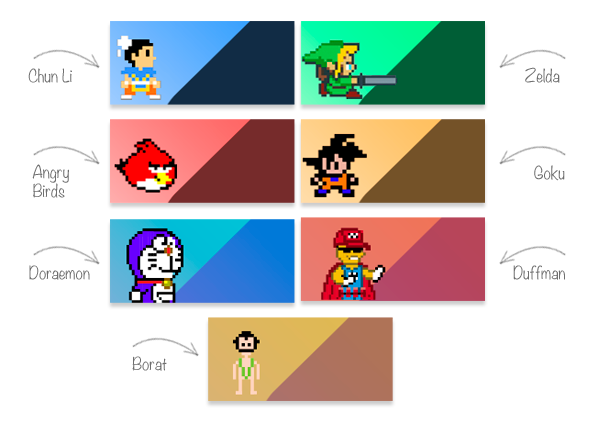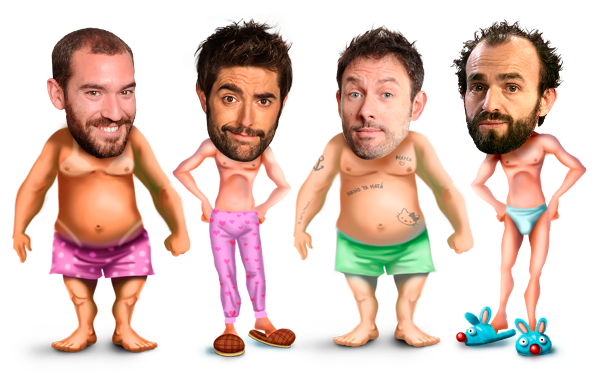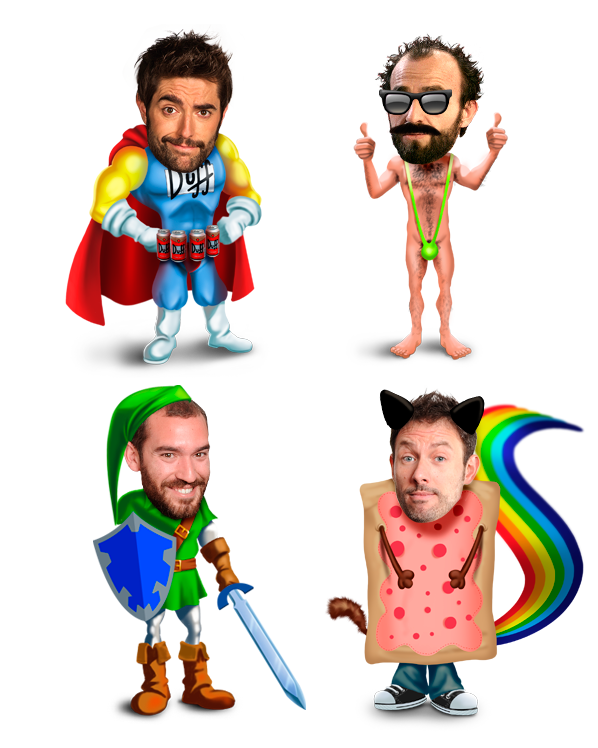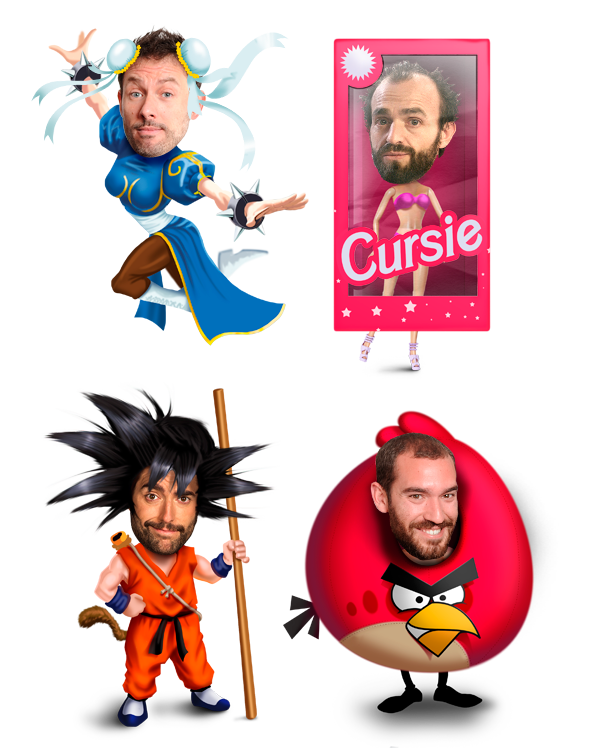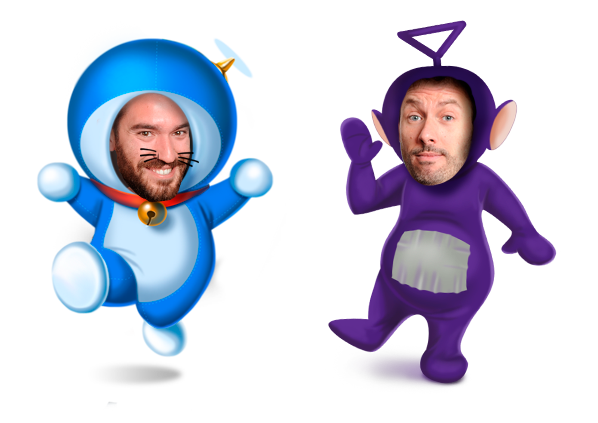 Después de una semana de votaciones en el perfil de Facebook de Vodafone Yu, los fans decidieron que el Día del Orgullo Friki los presentadores del programa iban a aparecer de esta guisa:
Finally Vodafone Yu fans decided that the program hosts will appear dressed like this: